Conducted August 2018
I had the great luck of getting a few moments out of The Micronaut's busy day to pick his brain about his origin, performances, opportunity searches, and more in order to give fans a better look into the life of The Micronaut. Although we did not have the opportunity to have a face-to-face interview, the compelling energy of a hard worker is seen perfectly through The Micronaut's text and music. An electronic-inspired artist, The Micronaut's music is truly a unique form of expression that is enjoyable to listeners. 
Marv Rudnick, also known as The Micronaut, is a Drum n' Bass DJ originating from Leipzig, Germany. The Micronaut's music truly reveals new perspectives within music production and the example of beautifully textured compositions. Rudnick discusses what the process is of creating his tracks and talks about new up and coming projects such as the 5-track EP: And Also The Trees recently released.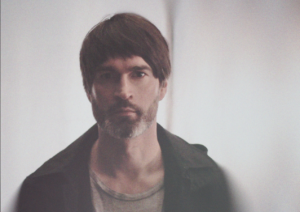 Who influences The Micronaut? What genre would you classify yourself?
"My roots are mainly in Drum´n Bass and Jungle when it comes to electronic music. I think with my new releases, you can still hear them. Broken Beat, Electronica, and Garage are the subgenres that I think my music fits in quite well. My influences, in general, come more from observations that I do in my everyday life. I try to tell a story with my music. Therefore, I think about different situations and produce an arc of suspense that fits quite well. There is only one band that has accomplished that in my opinion, and it's Stereolab. You could say they are another influence." 
Where have you performed? 
"I played all different kinds of venues such as festivals, squats, small clubs, and big clubs. Even private apartments. I played a lot in Germany since I'm from here, but also in Italy, Georgia, India, Poland, Austria, Switzerland, Estonia, and many more places."
What are the top things you take note of when playing at a venue for the first time?
"There are four main points that are very important when I play somewhere for the first time. First, there has to be a good sound system. Second, reliable promoters that are pleasant or, better yet, friends of mine. Thirdly, a musically-fit lineup. Fourth, an audience that can actually react to my music.
Favorite venue?
"With these things in mind, I have to say that Distillery in Leipzig, 3000Grad Festival, Tankstell in St.Gallen, and Palette Rostock were my favorite shows so far."
Who produces The Micronaut's music? What are the main themes/topics for most of these songs?
"All the tracks that are being released under the alias of The Micronaut are being produced only by me. To create my tracks, I play around and experiment as much as possible with hardware and plugins. I think that's the only thing that stays the same in my writing process. I do a lot of field recordings and sample this through different amplifiers and effects. Additionally, I record a lot of instruments and add them to the mix. It is a real pleasure for me to have a studio with all the microphones, amps, effects, synths, etc. and be able to record an idea within just a couple of minutes. At the same time, I won´t limit myself in any way possible. For me there is one rule; if it sounds good, it's good. Nonetheless, it's different for people who produce tracks. A lot of producers or engineers won´t agree with this but at least for me, that's how it is. I want to create electronic music that has a lot of dynamics and dramatics up to that point where it explodes." 
When did The Micronaut come to be?
"Four years ago, I started doing The Micronaut seriously. I am currently spending around 8 to 10 hours, 5 days a week in my studio. I spend that time working on my live shows, light shows, remixes, videos, and lots more."
What is The Micronaut's biggest challenge as a DJ/producer? And how have you overcome this?
"To be honest there hasn't really been any challenge when it comes to being musically creative. I just focus on myself and don't try to follow any hype or musical genres in general. The only thing important to me is having fun while doing music and to not limit myself in any way possible. The worst thing that I can imagine is copying myself over and over again."
How does The Micronaut seek out opportunities in the music industry?
"I am not doing this on my own. I have a label and a booking agency (who is also doing my management) plus a publisher is involved. It's like a small car really. Everybody has to do their job so that this engine runs smoothly. We meet on a regular basis and make plans for the future which we aim to complete."
Are you working on any new projects, albums, or songs at the moment? When do you plan on releasing them?
"I am constantly working on new projects but for now, I am focussing on my new album which will be out hopefully sometime in 2019. I try to experiment a lot so there are a lot of small bits and pieces of music emerging every day for it. Eventually, they will grow into proper tracks that I can then release on an Album or EP at some point. Some parts have been on my hard drive for a couple of years before I had the feeling that they might fit into certain ideas."  
What is the biggest accomplishment in your career as The Micronaut?
"My biggest accomplishment in my career is that I am able to live my dream and not try to play it safe or to pursue someone else's dream. I feel very lucky to be able to drive to my studio every day and produce music. That I am able to play live shows on the weekends touching people's hearts, ears, and eyes."
If you had one piece of advice for any solo DJ, what would it be?
"Never lose fun while doing music. Just focus on yourself." 
Dive into The Micronaut's world of stellar through Soundcloud and order his new album Olympia (SUMMER GAMES). For more music updates, check out The Micronaut's Bandcamp or Website.
*This interview has been modified and edited to better format the article while adhering to the tone and/or voice of the interviewee(s). If you would like an original copy of the transcribed interview, please contact the author.
---
My name is Karla Mariana Cortes.
My biggest interests and influences lie within music, film, and film photography. Being native in both Spanish and English has given me the opportunity to explore a variety of social circles. The experiences from these circles have given me insight into different points of view and ways of thinking. I am a first-generation American. My family is from, and still resides, in Mexico. My work is constantly being influenced by my life in the US as well as my frequent visits to Mexico and Germany. I am a graduate of Drexel University with a degree in Entertainment and Arts Management. I have received my Certificate of Writing and Publishing aside from my degree. I am currently a staff writer for Grave Reviews, the blog writer for Paid to Proofread, and a blog writer for Gnarles.
All author posts